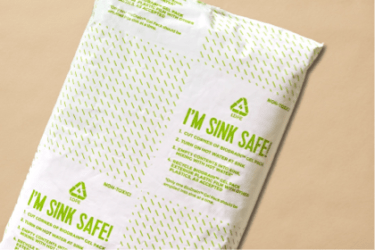 ICE PACKS
WHAT'S IT MADE OF?
Our ice packs are filled with soluble, non-toxic gel. The outer layer is made of #4 plastic film.

WHAT CAN I DO WITH IT?
Save them in your freezer and reuse them, or store them at room temperature for later use. You can also donate them to local charitable organizations. To recycle, simply cut the corner of the pack, drain the non-toxic gel into the garbage, then rinse out the bag and recycle it wherever #4 plastic film is accepted. If the icepack says I'm Sink Safe on it, the gel can be disposed down the drain following the directions on the ice pack.