Choose The Plan That's Right For You
We deliver premium ingredients and easy recipes to cook delicious dinners in about 30 minutes. Each box includes new recipes from the meal plan of your choice.
See the Menu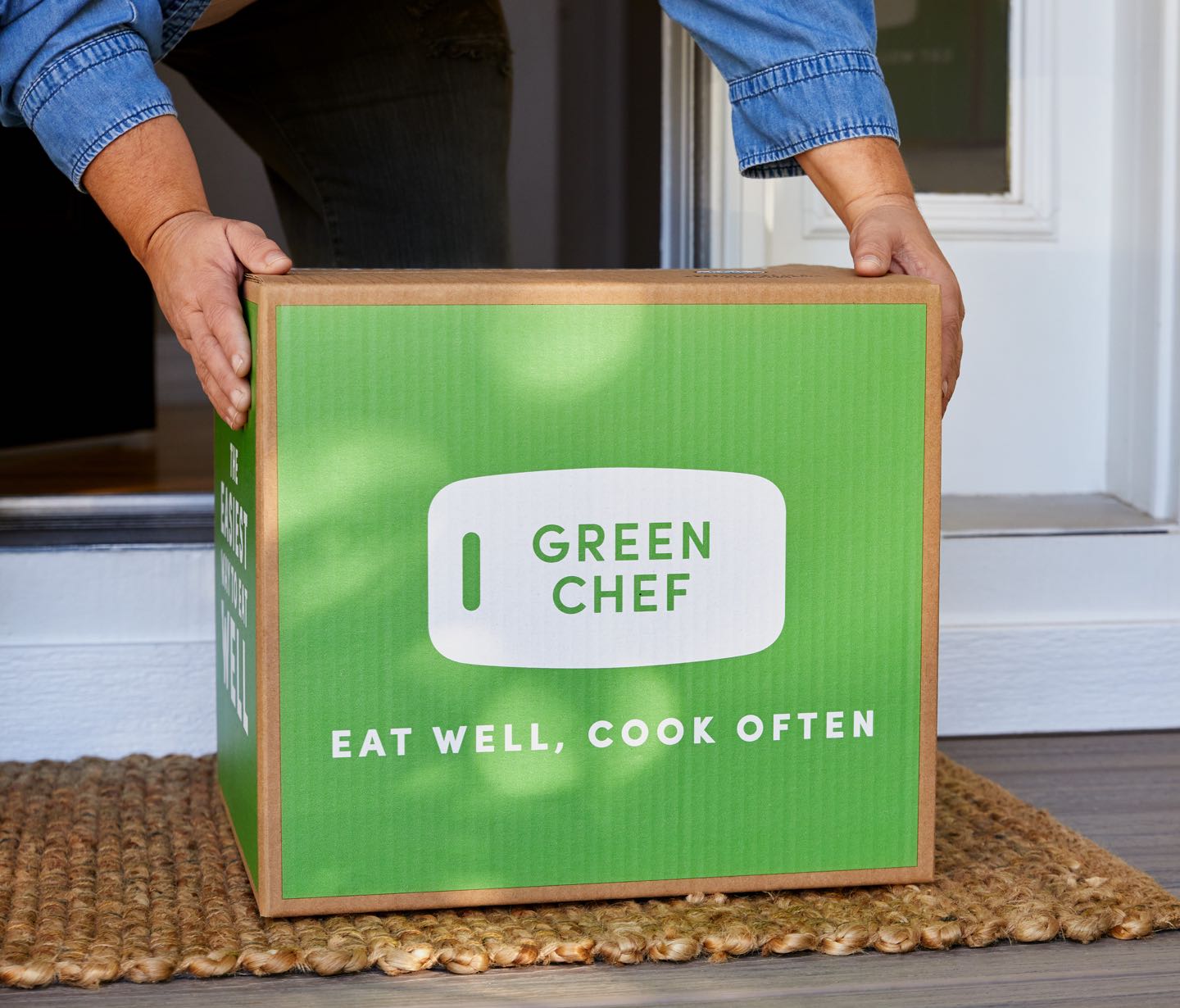 Get dinner at your door
Every week (or 2, or 4)
Green Chef is a meal kit subscription service. With Green Chef, you can enjoy restaurant-quality meals that are quick and easy to cook. No meal planning, recipe hunting, or grocery shopping required.
All you have to do is sign up, sit back, and enjoy the convenience of weekly deliveries. Or you can opt for a flexible bi-weekly or monthly subscription.
Not sure how often you want to cook? Plan to travel to the Bahamas for a week? Not to worry! There's no minimum commitment, you can skip orders (no charge, of course), and you can easily change or cancel your subscription.
What's in the box?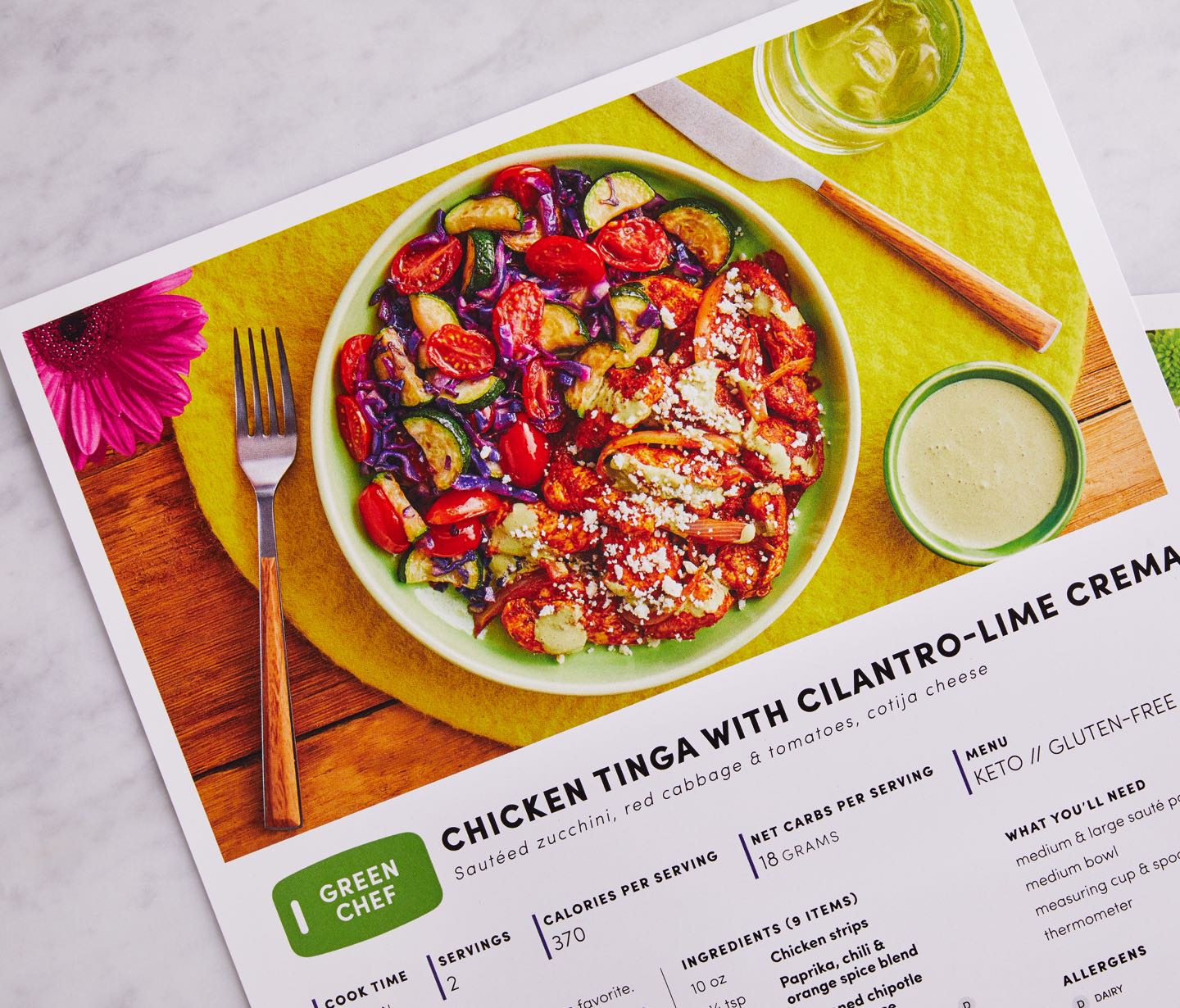 Organic ingredients
Organic ingredients in each box have no GMOs, toxic pesticides, irradiation, sewage sludge, antibiotics, growth hormones, or steroids.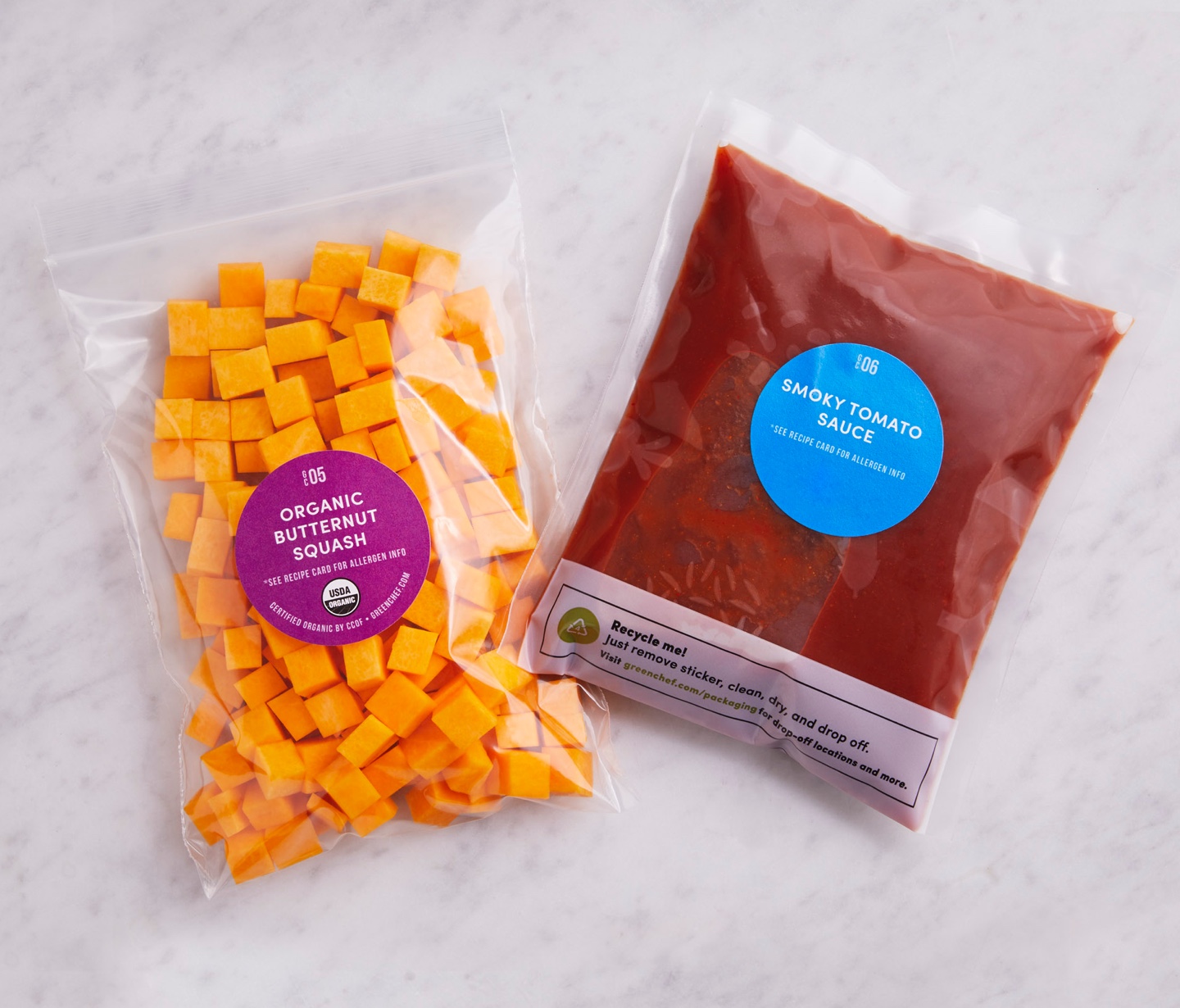 Prepped ingredients & signature sauces
Ingredients come pre-measured and prepped along with pre-made sauces, marinades, and spice blends. More flavor, less time.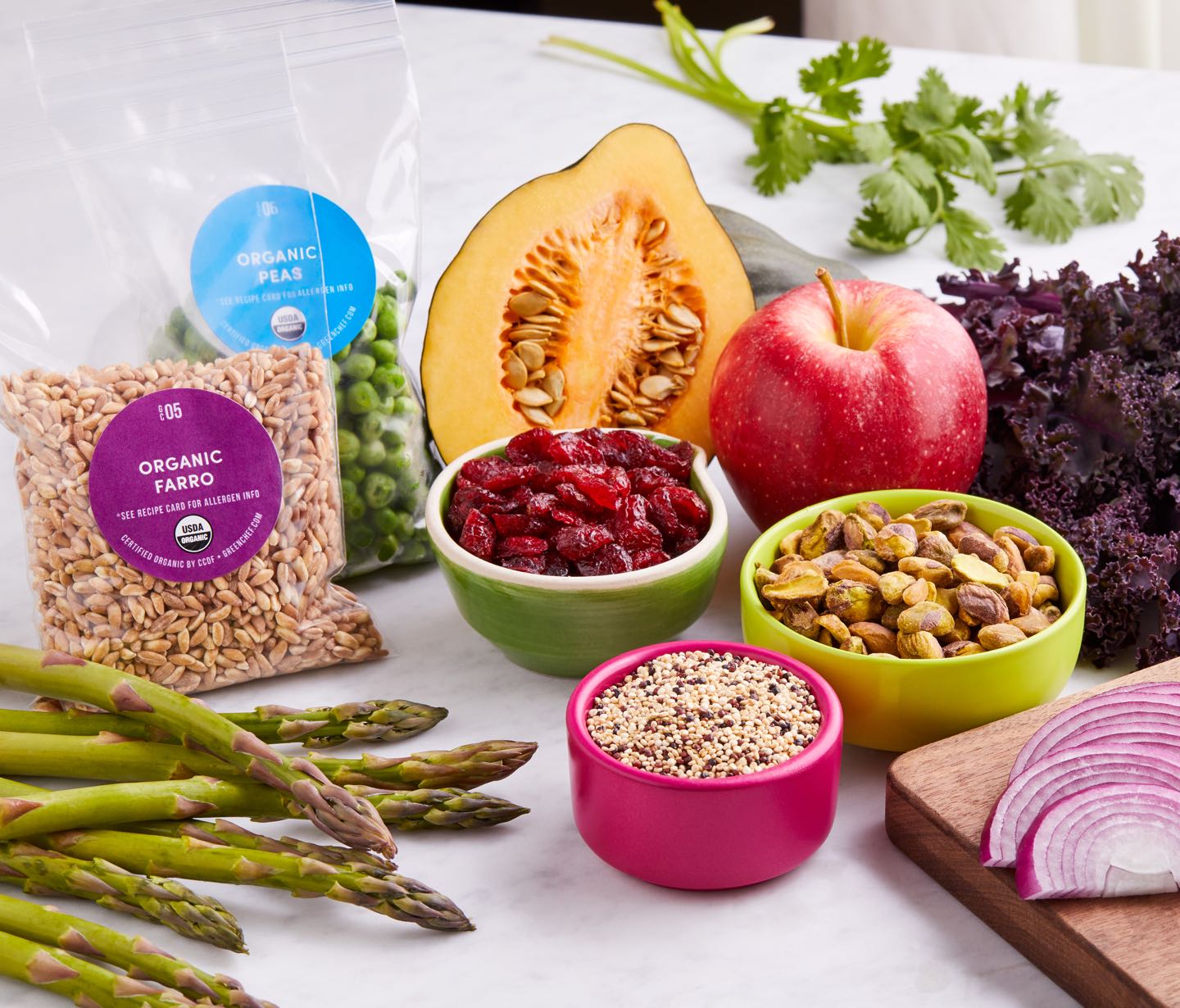 Easy recipes
Recipes are quick and easy, with step-by-step instructions, chef's tips, and photos. Ready in just about 30 minutes.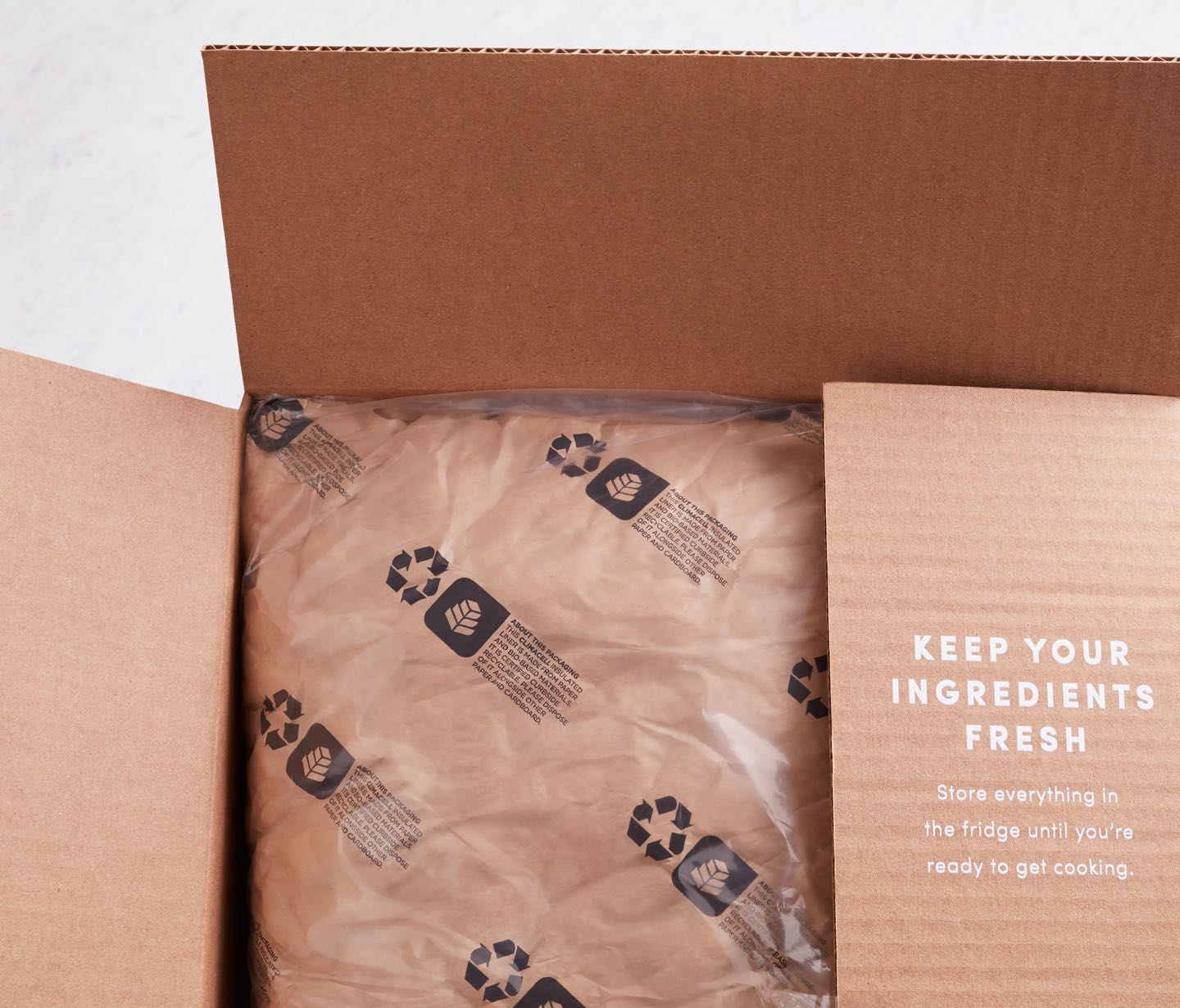 Thoughtful packaging
We carefully hand-pack all ingredients so they have a happy, cushioned, cool journey to your door.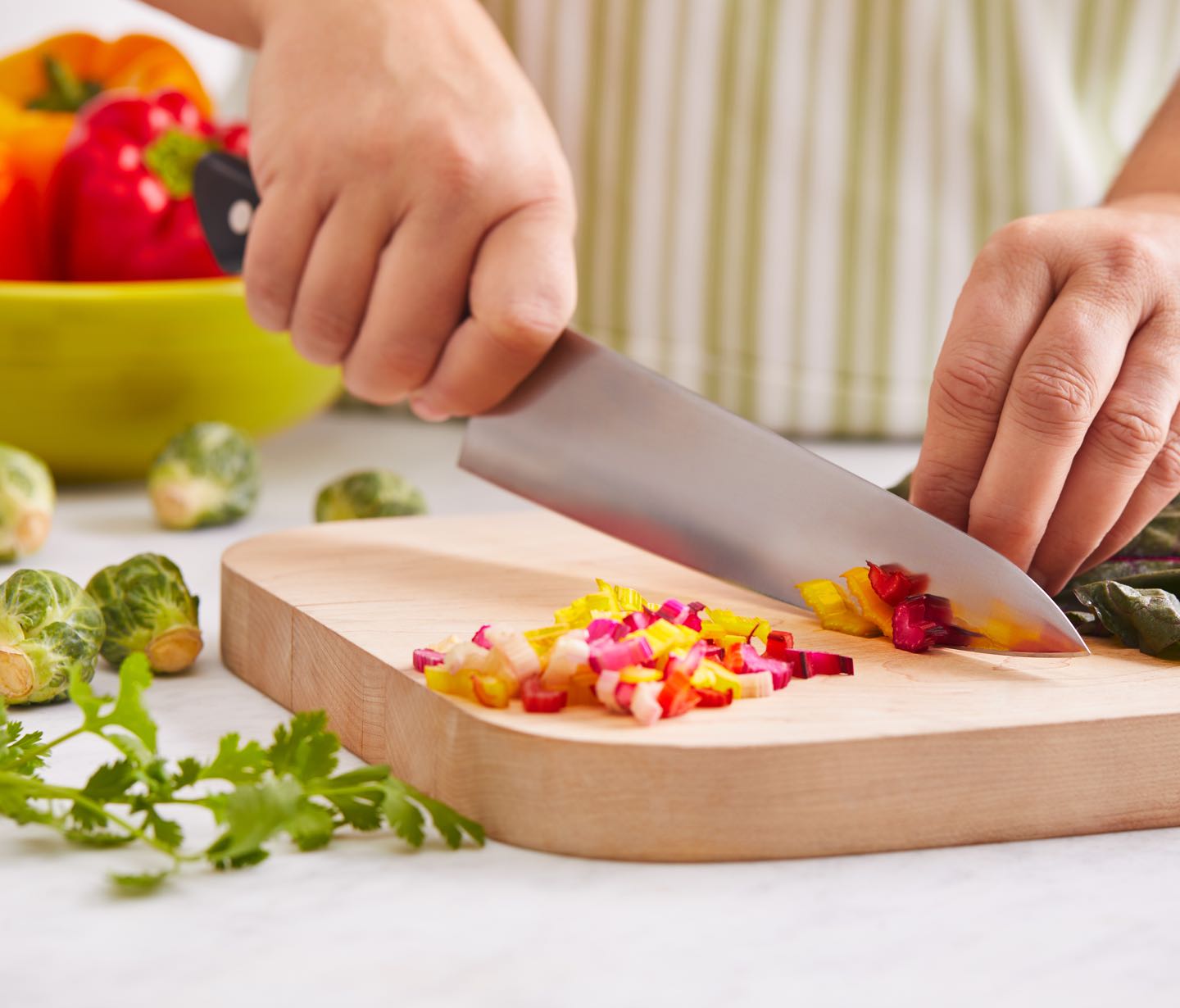 Tap Into Your Inner Chef
Impress yourself (and everyone else) with the cooking skills you didn't know you had. Yes, you. Our step-by-step instructions make cooking easy and rewarding for anybody. So whether you're a beginner who needs guidance or an old pro looking for a shortcut to great food, Green Chef helps you achieve dinner victory.
Take a bite out of amazing
Eating in is the new dining out. Every recipe is designed by our expert chefs to deliver five-star flavor you would find in top restaurants. From the comfort of your own home, you can enjoy restaurant-quality meals that save you time and money. (You can even cook in your PJs, we won't tell.) Plus, Green Chef is a better, tastier choice than takeout.
See the menu
Get a delicious variety of premium ingredients and chef-crafted recipes delivered weekly.
Join Now
Frequently Asked Questions